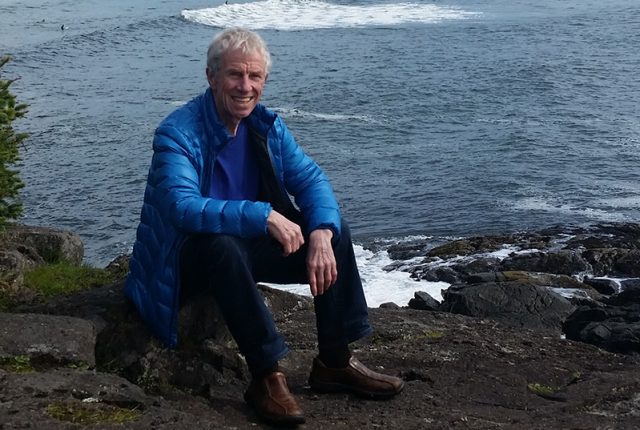 Robert…multi skilled, decades of experience! Formal Education England…originally biological…initially 'read' medicine Cambridge…but switched from 'Vivas' to Law. Practiced…Whigs in London, and Courts Vancouver and Canada. But always maintained passion PREVENTIVE MEDICINE. Motivation? 'Medically' doomed and deemed 'incurable rheumatoid arthritis' in teens and early twenties. He fought and conquered this Sentence. Then just instinctive: groping for 'healthy lifestyle', observation that mainstream medicine weak and remains weak in this arena. It was a Metabolic Syndrome and Autoimmune fight in today's terms! Jettisoned steroids THEN! Retrospectively fortunate. Embraced EXERCISE…successful boxer… but hopefully avoided high risk of sport for brain damage! British commando with its 'High Intensity Interval Training' and 'Continuous movement…in today's health language! Harley Street was puzzled! Challenges bureaucratic, autocratic mindsets. Career as courtroom lawyer…became Queen's Counsel, then businessman, somewhat rebellious but with instinct for survival that he shares.
Inductive sense for opportunity, need adapt, change, and keep open mindset!…particularly with emphasis today of management now more complicated professions and institutions.
Fights for principle and reputation, and has real empathy for others and the need to help. Sees and understands the mounting severe health risks, driven and associated with our continually unimproved societies, Shocked at mounting Obesity…and devastated repercussions for Dementia and Alzheimer's, that he is convinced may soon mean end of Health Care understand. Also need to manage Stress….a serious underlying health hazard of a society that needs more than passing self serving political attention.
Passionate…Follows rigorous, disciplined, personal routine…underscores in these articles secrets LONGEVITY…mirrors  paleolithic origins, need to 'unlock' positive DNA expressions….we all own genetically…but devastatingly fail to understand. Enthusiastic  life, family, friends…the world! Underscores importance, diet for health. His case, the further dimension of today's teens, pressures, risks, drugs. Concurrently, the reality dimension of work, and plight, particularly of seniors in an ever aging population. BUT this is a YOUNGER HEALTHIER, forceful message.