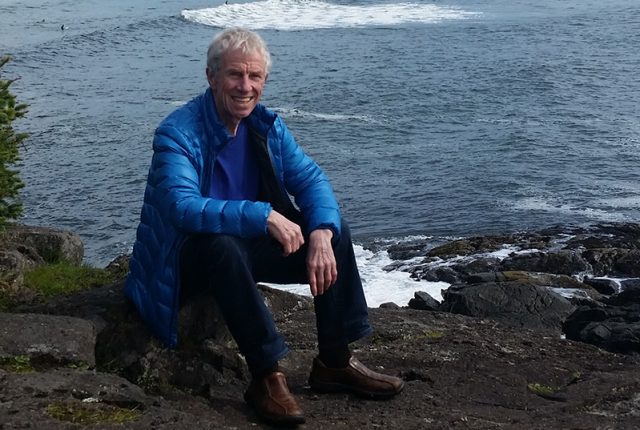 Robert Gardner…Robert!…multi skilled, decades of experience! Long time ago!…biological scientist, then Cambridge Medical school, then…graduation from it's reputable Law School. BUT… life-long passion PREVENTATIVE MEDICINE. Motivation? 'Medically' doomed 'incurable rheumatoid arthritis' in teens and early twenties. This 'Health Sentence' fought & conquered. Then just instinctive: 'healthy lifestyle', contrary to then…even now!… mainstream medicine. Metabolic Syndrome and Autoimmune fight in today's terms! Jettisoned steroids THEN! Retrospectively right…fortunate. Embraced EXERCISE…Amateur successful boxer…light enough…hopefully avoided brain damage! British commando, that really was "HIIT" or 'High Intensity Interval Training' in today's health language! Successful challenge to then established medical thinking….Harley Street amazed! Fights bureaucratic, autocratic mindsets.Years courtroom lawyer, Queen's Counsel, businessman, "Rebel"…but it meant survival!
Robert…'done it'!…legal…AND business, an inductive sense for opportunity, the need to adapt, change, and keep an open mind!…manage now complicated professions and institutions…the fight for reputation, and real empathy for others. Understands severe health risks associated with our 'advanced societies'….the need to manage STRESS….probably our main health hazard.
Passionate…'zest for life'. Follows now a rigorous, disciplined, personal routine…underscoring secrets of LONGEVITY…mirrors closely our paleolithic origins, and the need to 'unlock' positive DNA expressions….we all own genetically. Enthusiastic for life, family, friends…the world! Understands importance of emotions, diet, health. In his case, the further dimension of teens, their pressures, risks, 'enablement'. Concurrently, the reality dimension of work and plight of others…particularly seniors. The world's continually changing financial, and health challenges…faced and shared by everyone, including an ever aging population. BUT this is a YOUNGER HEALTHIER, forceful message… it's never too late to start…BUT the younger…healthier!
No similar WEB sites out there with this combination of knowledge and judgment! Most..lengthy, technical, difficult to assimilate. Robert believes advantage of 'independence' from 'Medicals'…their 'innate' conflicts. youngerhealthier.com…. fills that desperate need for straight talk, easily understood guidance. Just glance at the contents….it's credibility & experience…with its huge momentum….readership of major number followers….all 'enabled', with down to earth advice. The site is hugely interactive, with its incredible platform. The Google discipline results in no nonsense real time easy quick advice… Dive in…you will love the 'YOUNGERHEALTHIER' meaningful, exciting, AND BETTER WAY OF LIFE!